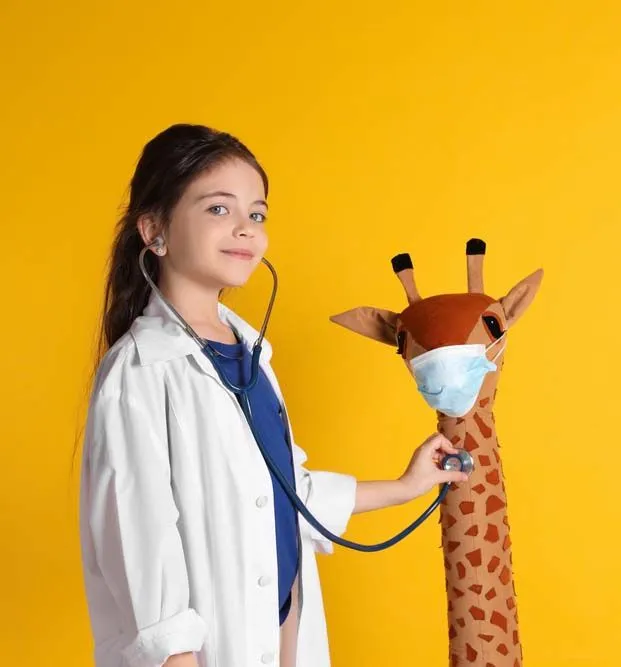 The ESD Pediatric Group was founded in 1942 by Gail Englender, MD. Dr. Englender was one of the early female pioneers in Cincinnati Pediatrics. She finished her residency during World War II and immediately began practicing general pediatrics in the Cincinnati neighborhood of Avondale. She was joined in 1963 by John R. Sper, MD and Ronald Drasnin, MD, thus creating the Englender, Sper and Drasnin group practice. We honor our founders by continuing with the ESD Pediatric Group name. The group has grown to become one of the larger pediatric practices in the Greater Cincinnati area with two busy locations in central Cincinnati (Norwood/Hyde Park) and suburban Milford.
Our original location was located in Avondale on Reading Road starting in the 1940's. That location then moved closer to the hospitals with the construction of a new office on Vernon Place in Mt. Auburn across the street from the Vernon Manor Hotel (now Cincinnati Children's offices). The office remained at this location until 1999. In September 1999, the Vernon Place Office became the "Hyde Park Office" when it moved to its first Hyde Park location on the corner of Madison and Edwards Roads in Central Cincinnati. The Hyde Park Office experienced tremendous growth leading to the 2012 move to its current location in the Cornerstone at Norwood office complex. This expansion has allowed the office to grow and meet the needs of its growing patient base. The initial Cornerstone space has since expanded and now has 18 exam rooms in almost 9,000 square feet of space.
The Milford Office started off as a small office in downtown old Milford in the mid 1960's Our physicians started in a multi-specialty location seeing pediatric patients one day a week. This original location is where "The Governor" currently operates. The Milford location rapidly grew in the 1970's and suburban Cincinnati exploded and is still the larger of the two offices. It is currently located at 905 Main Street (Route 28). Initially occupying one of 4 suites in this professional building, the office has grown and now fills the entire building offering 18 exam rooms and serving home to ESD's administrative and corporate headquarters.