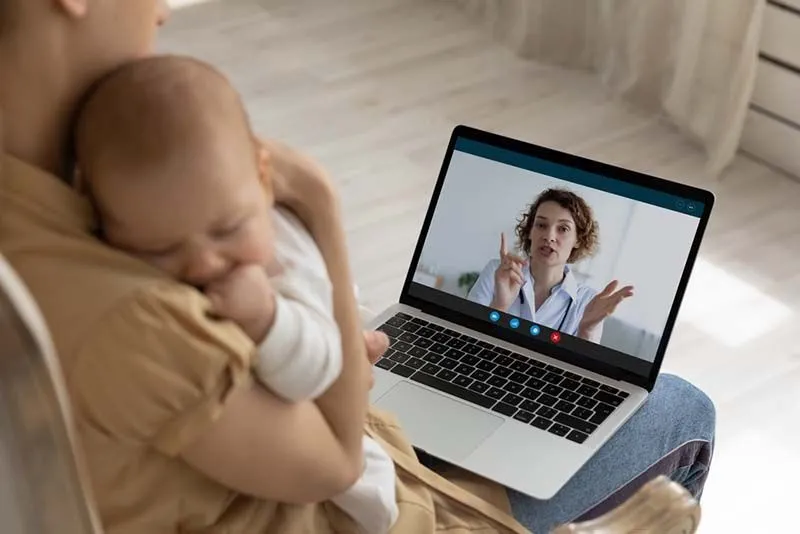 The ESD Pediatric Group launched its telehealth strategy during the COVID-19 pandemic to help keep patients, families and staff safe during the national health emergency. It became clear at that time that the value, ease and convenience of telehealth should continue to be a part of the practice.
ESD's video/audio connection is HIPPA compliant and the same confidentiality rules apply for telemedicine as if one is present in the office. Appointments are scheduled in the same fashion as regular in-office visits. ESD offers both medical as well as behavioral health visits via telemedicine.
Telehealth through your primary care provider is preferred over other options for a number of reasons. The most important reason is that the provider managing the visit has full access to your child's chart and history. This is helpful in the decision making process and determining next best steps in management, care and treatment.
When you are scheduled for a telehealth visit, please access the virtual waiting room 5-10 minutes prior to your appointment time. Sometimes the provider will be running ahead of schedule and the appointment can be started early. As with in-office visits, to handle all patients with high quality medical care, sometimes visits run over. If the provider is not available immediately at the appointment time, please be patient. ESD does its best to be timely but sometimes issues beyond our control can interfere with this.
The virtual waiting room can be accessed here:
Well visits cannot be done via telehealth due to the inability to gather vitals and perform a full physical exam.