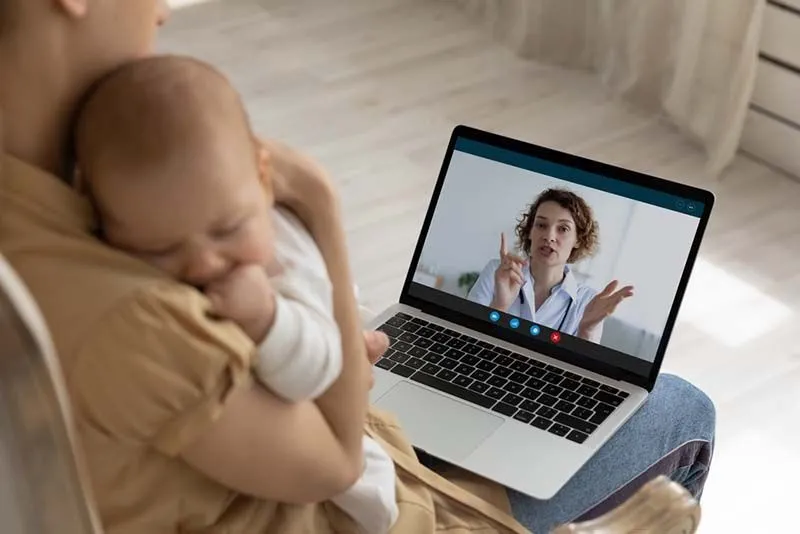 Expecting a new baby? Congratulations!
Having a new baby in the house is a life changing experience. Becoming a parent is both exciting and nerve racking. You will soon feel a new sense of responsibility if that has not set in already.
One of the first things that you can do is take the time to find a pediatrician or a group of pediatricians who are qualified and willing to listen.
Many parents think of the pediatrician as someone who helps their child when they are sick. What you will find is that much of what goes on at the pediatricians office is not medicine at all. Many of your office visits with your baby will be to discuss things such as growth, development, feeding, behavior and safety concerns. Because there is a lot of style involved and many "right ways" to raise a child, we at ESD Pediatric Group feel that every parent should make an informed decision when choosing a pediatric practice.
We appreciate your interest in our practice and would like to highlight some of the reasons that ESD Pediatric Group may be a good fit for your family.
Qualified Providers. All of our physicians are board certified by the American Board of Pediatrics and our nurse practitioners are certified by the ANCC. We are members of the American Academy of Pediatrics. We are certified as a Patient Centered Medical Home by NCQA (National Center for Quality Assurance). Our physicians are on staff at Cincinnati Children's Hospital.
Convenient Locations. We have 2 offices to serve you. One office is located in suburban Milford on the East side of Cincinnati. The other office is located in central Cincinnati in the Hyde Park/Norwood/Rookwood area in the Cornerstone at Norwood office complex.
Flexible Appointments. We offer unlimited same day acute visits. If your child is sick or injured, we will see them the same day that you call our office.
24-hour coverage. One of our providers is available for emergencies 24 hours a day, 7 days a week including holidays
Tradition. The ESD Pediatric Group has been caring for Cincinnati families since 1942. We try to blend state of the art medicine with an open style that has been our trademark for generations.
Staff. We have a friendly, energetic staff who take pride in helping your family!
Technology. We embrace technology and actively use our online patient portal and connections with local hospitals to provide unparalleled access to and quality of care.