For over 80 years, group practice has been the standard at ESD Pediatric Group. With this approach, patients are not scheduled into a time slot for a specific provider. Patients are scheduled into a group schedule which is helpful and has a number of advantages. Despite this core, parents and patients are always able to request a particular provider or providers when scheduling an appointment. The benefits of this philosophy are outlined below.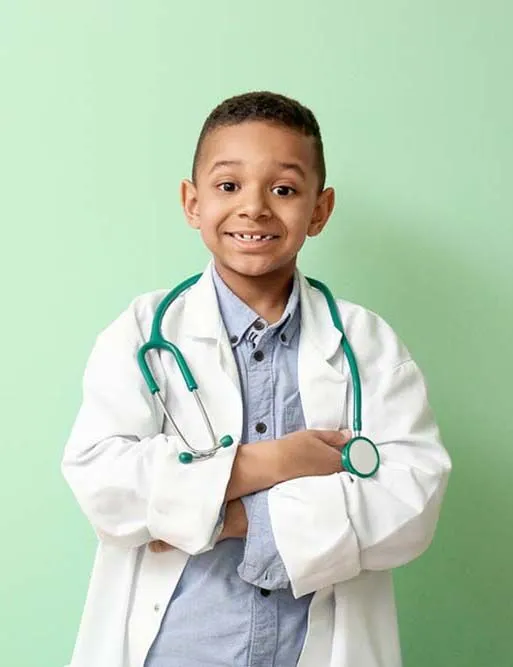 Ease of scheduling: With group scheduling, it is much easier to get the date and time for an appointment that is most convenient for you.
Timely appointments: This philosophy makes staying on schedule easier. When working as a group as opposed to an individual, there is more flex in getting patients seen at or close to their appointment time. If one provider is running behind, the group can pick up the flex in most situations.
Exposure to multiple providers: In a group practice, on-call duties are shared. The more providers that you know increases the likelihood of you reaching a familiar provider should you have an after hours emergency. You may also be more comfortable with a provider in a situation where your preferred provider is not available.
Extra "set of eyes": It is human nature to practice medicine somewhat differently. There is style in what we do. While all of our providers are well trained, seeing different providers can help us not to "miss" something aggregating our experience for the good of the patient.
Different perspectives and strategies: By seeing different providers, you are able to get different ideas and strategies that allow you to choose what suits your family and parenting styles best. You can pick and choose the best parts of each provider and improve your parenting options by seeing different perspectives.
Never rushed: Because our providers don't have a jam-packed individual schedule, they can spend the time needed with each family at each visit. Have a lot of questions? Your child has a more complicated problem? No problem! We will take the time, each and every time to do what is right.
Scheduling flexibility: As long as your preferred provider is in the office, you likely can see them. Sometimes this may necessitate some flexibility in time and office location but an individual provider is never "full" or "booked" since no provider runs an individual schedule. There is always some flex.
Use our system to your advantage. The system allows you increased continuity should you choose or more efficiency depending on the situation. We feel that continuity, variety and efficiency can all coexist in a quality primary pediatric care environment.